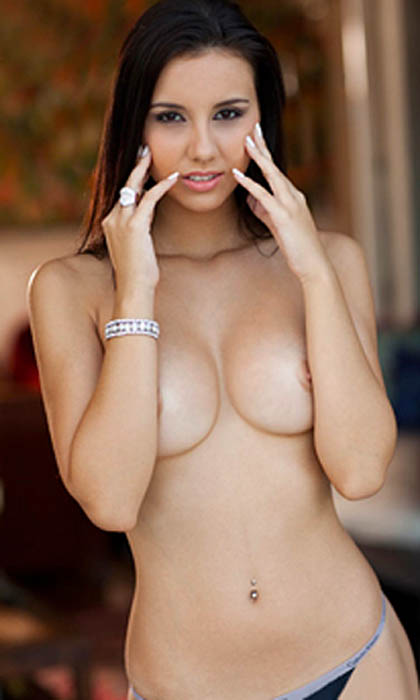 Let's face it, there's no shortage of hotel rooms in Las Vegas. With dozens of hotels right on the strip and dozens more right outside, you'll never have a problem booking a hotel room. But how do you get the most out of that room? Sure, you're probably not going to spend too much time in the room (outside of possibly nursing a hangover), but even so, it's your time in Vegas so you need to make it a good one. Here are a few tips and tricks for getting the most out of your hotel room in Las Vegas.
Read the Fine Print
Does anyone really read the fine print for a hotel? Probably not. But for Las Vegas, that's a different matter. Because here's the deal. You'll log onto a booking website, find a hotel with a great price, and then when you check your credit card the next day you faint because of how much you were charged.
There are a number of "fees" tacked onto hotels if you're not careful. There are resort fees, Internet fees, power and electrical fees (not kidding) and all sorts of other room charges. There are also security deposits placed on your card, so you might find an extra $250 hold on the account. All of this can really add up.
So first, check all the fine print. Know what kind of fees are charged and consider that into your booking price. It's a little extra work, but nobody likes to faint at that bill slipped under their door on the last day.
Mini Fridge It Up
Get something with a mini fridge. Trust us. If you're intending on enjoying adult beverages while in Vegas you'll want to pre-game a bit. Drinks in Vegas are expensive on the Strip. So it's best to buy some goodies beforehand and keep it in the fridge.
If you happen to be driving into Vegas, buy your goodies before getting into the city. There's a booze markup the closer you get to The Strip, so do yourself a favor and buy ahead of time to keep in the fridge. Plus, just having bottled water will help prevent that hangover (and it's the desert, so you should be pounding water anyway).
Join a Rewards Club
One of the best ways to score big on a hotel room is to be part of a rewards club. First, check your credit card. A number of credit cards provide rewards. The Chase Sapphire, MasterCard Black series and American Express Platinum all have great reward benefits, such as automatic room upgrades. If you're visiting on a less busy time of the year, book the room at the lower tier from what you want. Chances are, the next one up will be available, which helps you save cash.
Don't have such a credit card? That's okay. Look at reward programs from online booking services like Expedia. These services will give you great rebates and upgrades for certain hotels after booking around 10 nights over the course of the year.
Check the Hotel Website
Hotels often offer special benefits beyond what is available on booking sites. Sometimes these include packages for bachelorette and bachelor parties, wedding events and other gatherings. The bundle is a fun way to score added perks you won't find anywhere else.
Ditch the Hotel for Food
Yes, there are some of the best restaurants in the world at your hotel. But you're going to pay a price. If you've got the time, get off the strip for food. Chinatown is incredible for food and you'll save a boatload, which will give you more cash for games, activities, or that hotel spa package you've been eyeing.
Tip the Hotel Staff
Trust us on this one. Handing a $10 bill to the person checking you in might be the best $10 you'll spend all weekend. These hotel works bust their butt and is not treated all that well. They deal with people from all walks of life and often talked down to. This single bit of cash will not only help if you need help later on, but it will also help you land free room upgrades or rooms with better views. Most of the other hotel staff members land tips. Those checking you in don't. So bring some extra spending cash that isn't designated for alcohol or strip clubs.
AirBNB
Traveling with a big group? Don't book a mass of hotel rooms. Instead, book a home (just make sure it has a pool). It'll save each of you cash, and better yet, you probably won't have all the crazy resort fees attached to it. Just make sure you take care of the place and you'll have a great time.
Staying in Caesar's
If you're staying at Caesar's go down to the nickel slot machines and park for a bit. Go slow and then wave down a waitress and ask for a complimentary bloody mary. It'll come with a large number of garnishes. This is a great pick-me-up in the morning and will literally fill you up with all of the snacks plopped into the drink. So ditch the expensive breakfast bar and instead just pull off this little trick (just remember to tip the waitress though, she's still working hard).
Las Vegas has enough hotel rooms for everyone. There's a reason why there can be multiple major shows going on at once, new sporting venues, not to mention the usual convergence of visitors on the city and still, Las Vegas isn't going to run out anytime soon. No matter when you're coming or how long you're staying though, as long as you follow these tips you'll get the most out of your hotel room and you'll enjoy it that much more.